Emergency Heating and Cooling / Plumbing Repair Services in
Swanton, OH
Emergency Repair Specialists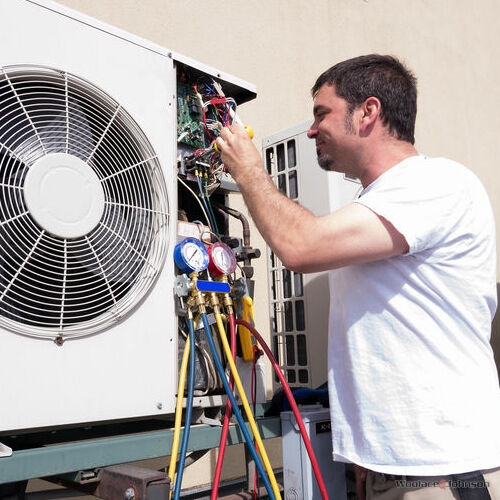 If your heating and cooling system stops working or you suddenly have a pipe burst, you need experienced professionals to promptly respond to repair requests. Those capable professionals can be available at Woolace & Johnson. When your air conditioner shuts down on a scorching day or you have a toilet backing up in the middle of the night, count on the reliable professionals at Woolace & Johnson for emergency HVAC and plumbing repair in Swanton, OH. You can reach us at any time by dialing 419-546-8424.
Our Service Offerings in
Swanton, OH
While your HVAC system might be well-maintained, under the right circumstances, it could break down when you need it most. The whole system is at risk of breaking down if even one component fails. When you do not take care of simple problems like clogged drains, your plumbing can be left vulnerable to emergency repairs. Woolace & Johnson's prompt reaction to service calls has made it a leader in emergency HVAC and plumbing repair in Swanton, OH. Our service technicians are available around the clock for emergency calls. No matter whether our certified and experienced technicians are putting in a new compressor on your AC or sealing a leaking pipe, you can always expect exceptional service.
Call Us Today
Whenever you have a malfunctioning HVAC system or plumbing issues, if you need experienced professionals for emergency HVAC and plumbing repair in Swanton, OH, for superb results, you can always rely on Woolace & Johnson. Our HVAC and plumbing service solutions are comprehensive. Find out more about our team or book a service appointment by calling 419-546-8424. Whenever you need repairs, we are always ready to help.