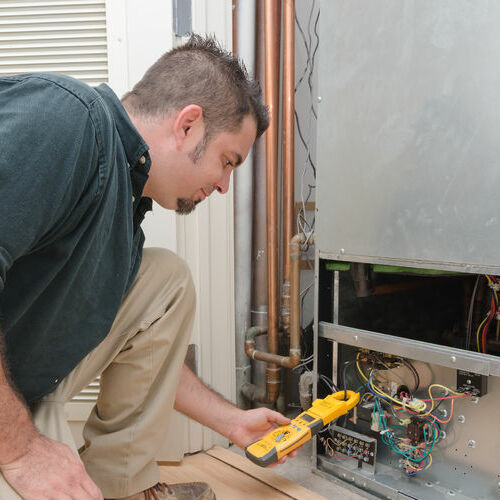 Maintaining Your HVAC System
There are several appliances and features that make your home run. Most of them were big investments that you likely spent quite a bit of money on. Don't waste all that money by neglecting any appliance in your home. Scheduling regular maintenance and service for everything, including your HVAC system, will ensure long-lasting and high-functioning machines. Now that the weather is starting to get lower and lower, it is time to schedule HVAC service in Stryker, Bryan, and Napoleon, OH. For that, rely on Woolace & Johnson. Call us at 419-546-8424 to get started.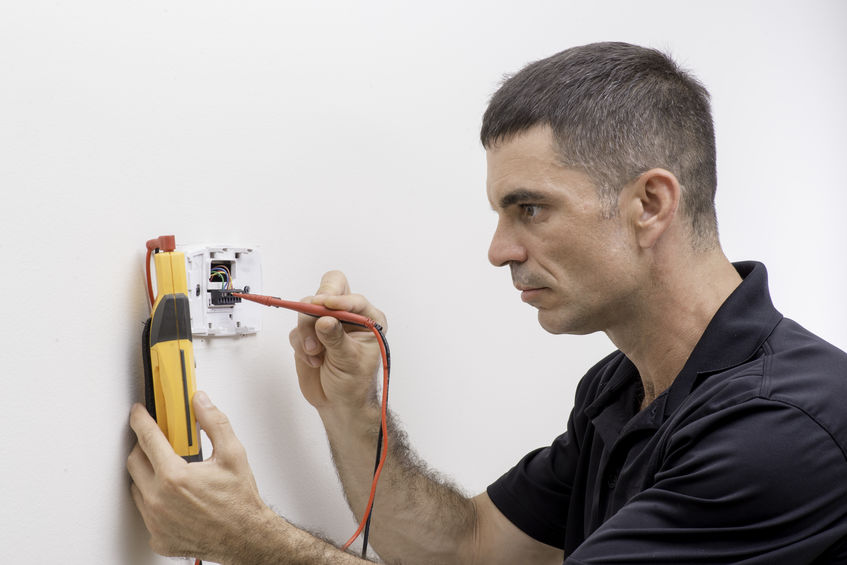 What is Included in an HVAC Service?
Both the furnace and air conditioner in your home are high-demand appliances. That means they require quite a bit of energy to operate, but they also require quite a bit of attention. Too often we see homeowners install an HVAC system and never care for it until it's too late. Rather than wait for those catastrophic, inconvenient moments, we suggest you start investing in HVAC service. This is a process you can schedule regularly with an HVAC technician. They will come out to your home to inspect your system for problems and concerns. So what is included in a servicing appointment? 
Thermostat Check: One of the first areas a technician will check is the thermostat. They make sure it is properly set up and not miscommunicating with the entire system. 
Electrical Connection Check: The technician will also check electrical connections are snug. They'll make sure nothing is using too much power or wasting power. 
Coil Check: Your technician will then check the condenser and evaporator coils on the air conditioner. These two can get coated with dirt and debris resulting in a lack of cool air.
Outside Unit Check: While examining the coils, the technician will examine the whole outside A/C unit. They'll check that the unit is clean and not clogged with leaves, dirt and other items. 
Fan and Belt Check: For both the A/C and your furnace, a big part of service includes checking and possible replacing fans and belts that are used to produce air. 
Air Filter Check and Replacement: On the air conditioner, there are air filters that need to be replaced. Throughout your home, you'll want to change duct filters at least once a month, but the ones in your A/C can wait until for the technician to change.
Probably the main concern that most homeowners have is knowing when to service an HVAC system. At a minimum, you should schedule an appointment for service at least once a year. If possible, twice a year is best, but you'll still see good results with a once a year service. To make sure you are always up to date with your services, there are subscription and contract plans. What is an HVAC service contract? It's usually a monthly or yearly payment plan that helps to ensure you will have scheduled maintenance and service for your HVAC system. 
HVAC Service vs Tune-Up
Is there a difference between an HVAC service and a tune-up? Ultimately, no there isn't. The two are typically used to qualify the same thing: HVAC service and cleaning. During a service or tune-up, the technician is looking for areas of concern and, if possible, can begin some repairs right then and there. The word service and tune-up are essentially interchangeable in this sense. You'll generally want to service or tune-up an HVAC system in the spring and fall, just before the weather gets really bad. Doing so will ensure there are no surprises and no issues during severe weather days. It's also a good idea to have other areas of your home, like the cool roofing, checked to ensure that everything is operating smoothly.
Frequently Asked Questions
How much does it cost to service an HVAC system?

The overall cost will vary from technician to technician. Most will include a servicing fee which can be anywhere from $50 to $100. Meaning, your total cost for servicing could be in the $2-300's.

What is HVAC servicing?

This is the process of examining and inspecting your HVAC system. A technician will go through looking for areas of wear, concern, damage and more. If they find anything, they'll document it and go over repair or replacement options with you.

What is HVAC and how does it work?

HVAC stands for heating, ventilation, and air conditioning. It's generally the central system the provides heat and cool air throughout you home. The system utilizes electricity or gas to push forced air throughout the home. The air conditioner uses coolant and condenser coils to cool the air before sending it through the ducts.

What is the difference between HVAC and air conditioning?

There really is no difference. HVAC stands for heating, ventilation, and air conditioning. The abbreviation is to reference every component of the forced air system in your home and air conditioning happens to be on that list.

What is the purpose of HVAC system?

The purpose of an HVAC system is to provide a system for hot or cold air to flow through your home. Your heating and air conditioner use the same ventilation to push the air throughout the property.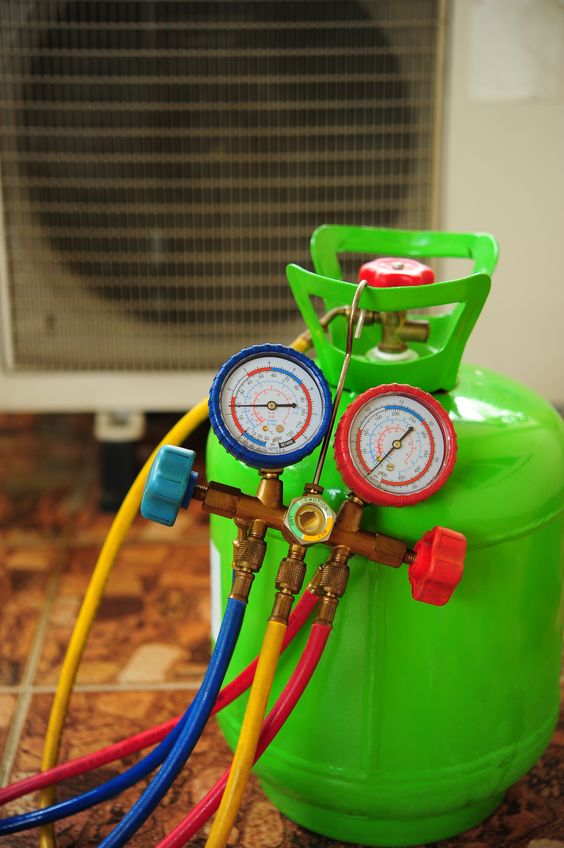 Connect With Our Team for More Information Today
For more information about our HVAC service in Stryker, Bryan, and Napoleon, OH, dial 419-546-8424 to connect with Woolace & Johnson today.